Buy an A/C, Get a FREE Heater!
Select systems only. Exclusions apply. Present coupon to your Design Consultant.
Technicians Available Near
When you have a new HVAC system installed for your building, it is a major investment. That system will ideally last for 15–20 years or longer and is responsible for keeping everyone in the building comfortable. If the system doesn't work properly or if it isn't properly maintained on an annual, or in cases of heavy use, quarterly basis, you put that large investment at risk.
This is why AccuTemp Cooling, Heating, Electrical & Plumbing recommends regular commercial HVAC repair visits in Baton Rouge, LA and surrounding areass. We offer extensive services for every major brand and style of commercial HVAC equipment on the market, including ductless heating & cooling systems. Whatever your needs, call us today for assistance.
Regular Commercial HVAC Repair
Your Baton Rouge, LA HVAC system is used a lot. Every day, it provides heating or cooling to every room of your building so your tenants remain comfortable. Even on mild days, it is needed to lightly cool that space and provide ventilation. So, there are very few days of the year when it is not running continuously and as a result, wear and tear can occur quickly.
Even highly rated, top-of-the-line HVAC systems will age and have problems sooner than expected if they are not properly maintained by a professional on an annual (or sometimes quarterly) basis.
During these visits for commercial HVAC repair in Baton Rouge, LA areas, a technician will inspect every major component in your rooftop unit and make sure it is in good working order. That means lubricating moving parts like your blower fan motor and ensuring all filters, condensate drains and burners are clean of debris and dust. We also check the electrical components, test the condenser and compressor and run a full range of diagnostics to ensure your system is ready for the coming season
Call the Commercial HVAC Repair Experts
If your system is inspected and maintained every three months, the risk of a breakdown and necessary repair is reduced dramatically. It is much less likely that a part will wear out or the system will stop working properly for routine reasons because it is so well maintained.
However, if a problem does occur, either due to extreme weather or because of a malfunction in a component, you want to know that there is a professional on-call that can inspect and repair your system immediately. We offer comprehensive commercial HVAC repair service in and around Baton Rouge, LA and can repair all major problems on your commercial HVAC system immediately, even at three o'clock in the morning on the weekend.
If your commercial HVAC system is overdue for its routine repair or if you are concerned about how it has been operating lately, call AccuTemp Services for commercial HVAC repair service in or surrounding Baton Rouge, LA areas. Should you need a new unit installed, we even offer commercial HVAC replacement services.
We are available for any type of service visit or repair and can be there any time of the day, 24/7 to get it done.

Buy an A/C, Get a FREE Heater!
Select systems only. Exclusions apply. Present coupon to your Design Consultant.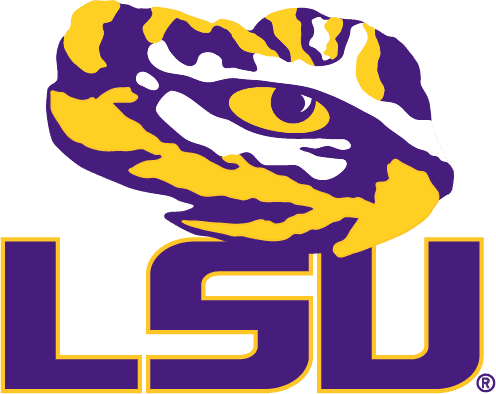 AccuTemp is a Proud Partner of LSU Athletics
Financing Options Available
At AccuTemp, we understand how important it is for your HVAC, electrical, and plumbing systems to function in your home. This is why we offer flexible financing options to help you take care of your new purchase, so you can get back to taking care of what matters most to you.
Well-maintained HVAC, electrical, and plumbing systems can save you from having to invest in costly repairs down the road. Learn more about the Star Service Plan offered by AccuTemp Services.