Wondering What New Home Furnace Installation Costs are in Baton Rouge, LA?
AccuTemp Will Make Sure You Know!
Get the Reliable, High-Quality Home Furnace Experts You Deserve
AccuTemp | Baton Rouge, Louisiana's Trusted Furnace Professionals
We offer a full line of installation, maintenance & repair that your home Furnace system may require, no matter the problem or time of year. You can count on the trusted professionals at AccuTemp for exceptional service & quality craftsmanship.
AccuTemp is proudly & professionally serving the greater Baton Rouge, Louisiana area.

Check out why your neighbors in Baton Rouge, Louisiana trust us to get the job done right and read our reviews.
How Much Does a New Furnace Installation Cost In LA?
Your furnace is a large, complex unit that will deliver years of exceptional heating to your entire home. It is important that it's installed correctly, otherwise, this costly investment can go to waste. Multiple factors determine the overall cost of a new furnace installation, but the type of furnace you choose has the largest impact. Our expert HVAC technicians at AccuTemp will help you find the perfect furnace to install that's best for your Baton Rouge, Louisiana home. The 3 main types of new furnace installations available are:
Gas Furnace Installation & Replacement
Gas furnaces are the most commonly installed furnaces in Baton Rouge homes. More efficient than installed oil furnaces, but less than electric, gas furnaces are typically the cheapest to run, as they use natural gas as an energy source. With this, your home runs the risk of creating a buildup of carbon monoxide, and your furnace will require on-going maintenance throughout its life. Gas furnaces are, however, the least expensive model to run using natural gas, making them a favorable choice for furnace replacement.
Electric Furnace Installation & Replacement
The electric furnace is another popular choice for homeowners. Electric furnace installations are less expensive, as they require only electricity and not natural gas line piping installation or oil storage tanks. On the flip-side, electrical furnaces are the most expensive to run due to their high usage of electricity. Electric furnaces still remain a common furnace replacement option with their comparatively lower purchase costs & minimal lifespan maintenance. Ask an HVAC expert from AccuTemp today if the cost of an electric furnace installation is worthwhile for your home.
Oil Furnace Installation & Replacement
Oil furnaces are not what they once were in Baton Rouge, Louisiana, but they still offer some attractive benefits. Oil furnaces are able to heat large spaces evenly & have less emissions than gas furnaces, with no risk of carbon monoxide leakage in your home. However, oil furnaces do require an on-site oil storage tank for fuel & an oil delivery service. Oil is typically more expensive than natural gas and has the lowest efficiency rating for heating per its energy source, however, this depends largely on your Baton Rouge, Louisiana location. Call us today to schedule a furnace installation cost estimation to see if an oil furnace installation is the right fit for your home.
No matter the problem, our Baton Rouge, Louisiana furnace installation technicians will determine your heating & furnace needs and finances before any work is done, so you will know what solution is best & most affordable for your new furnace system.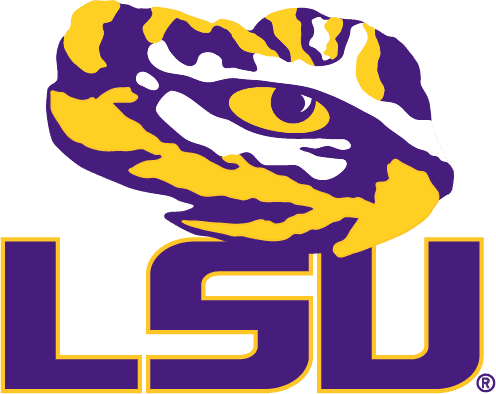 AccuTemp is a Proud Partner of LSU Athletics
Financing Options Available
At AccuTemp, we understand how important it is for your HVAC, electrical, and plumbing systems to function in your home. This is why we offer flexible financing options to help you take care of your new purchase, so you can get back to taking care of what matters most to you.
Well-maintained HVAC, electrical, and plumbing systems can save you from having to invest in costly repairs down the road. Learn more about the Star Service Plan offered by AccuTemp Services.