Air Conditioning & Cooling Services in Baton Rouge
Trusted Cooling Repair Near Baton Rouge, LA

AC Clearance: New A/C for as low as $106/month!
Expires 9/30/23. Select systems only. Exclusions apply. Present coupon to your Design Consultant.
Technicians Available Near
Air Conditioning & Cooling Services in Baton Rouge
There's nothing like coming into a cool room after being outside in 90-degree heat. Air conditioning is not just a luxury, it's a necessity in the South. In Baton Rouge, the summers are long and hot, and the heat and humidity are unrelenting. You need an air conditioner that is reliable, can handle the square footage of your home, and is within your budget.
AccuTemp's AC services in Baton Rouge, LA, are performed by N.A.T.E.-certified (North American Technician Excellence) technicians. We've been reliably serving Baton Rouge and surrounding areas since 2006 with overwhelmingly positive reviews. Our technicians are thoroughly trained, background checked, and have extensive experience in making sure your home is cool and comfortable.
If you aren't sure you can afford a new air conditioning unit right now, we have you covered with our financing options.
Air Conditioning Replacement and Installation Services
A new air conditioning unit for your home is a big project. First, we have to determine your home's square footage and what temperature you'd like to be able to get down to.
There are many options available depending on the condition of your home's ductwork. If your home doesn't have ductwork we can install it, or if your home is older and doesn't have room for new ductwork, we also offer ductless high-velocity systems. 
We offer full-service new air conditioning system installations and replacements in Baton Rouge, Louisiana, and surrounding areas. Start an air conditioning system quote here.
Air Conditioning Repair & Maintenance Services
Your AC is a major investment and feature of your house. It is important for your air conditioning unit to be maintained by professional technicians twice a year to ensure it's working in peak condition. During our air conditioning maintenance service visits, we inspect your entire system, replace worn parts, tighten connections, clean coils, check condensate drains, and replace filters.
Our goal is to keep your system ready to tackle the summer heat before it is even turned on for summer. Try our Star Service Plan and receive two HVAC visits per year, along with many additional benefits. 
Our technicians receive a lot of training, including ongoing training, to ensure that they can work on and repair all major air-conditioner brands and models. We have certified technicians available 24/7 for emergency air conditioning repair services ready to come fix your air conditioning in Baton Rouge. We guarantee 100% satisfaction with our services.

AC Clearance: New A/C for as low as $106/month!
Expires 9/30/23. Select systems only. Exclusions apply. Present coupon to your Design Consultant.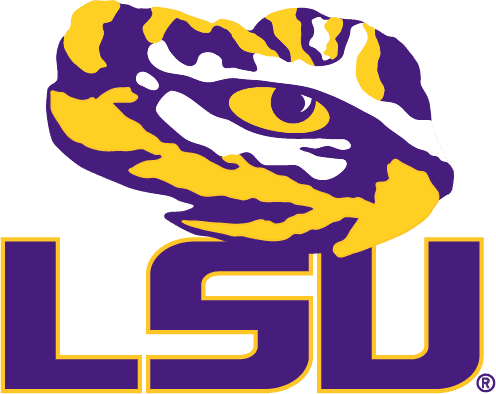 AccuTemp is a Proud Partner of LSU Athletics
Financing Options Available
At AccuTemp, we understand how important it is for your HVAC, electrical, and plumbing systems to function in your home. This is why we offer flexible financing options to help you take care of your new purchase, so you can get back to taking care of what matters most to you.
Well-maintained HVAC, electrical, and plumbing systems can save you from having to invest in costly repairs down the road. Learn more about the Star Service Plan offered by AccuTemp Services.