Baton Rouge, LA Slab Leak Repair
Trusted Slab Leak Repair Near Baton Rouge, LA

$200 off a New Water Heater!
Expires 10/31/23. Some exclusions may apply. Must mention at time of booking.
Technicians Available Near
Baton Rouge, LA Slab Leak Repair
Baton Rouge, LA Slab Leak Repair
There are many things to enjoy about being a homeowner in . That's not to say, however, that you won't deal with any common household problems, no matter how diligent you are about maintenance. One of these problems is a slab leak, which is a leak that occurs beneath the foundation—the concrete slab—of your home.
If you suspect you're dealing with a slab leak, then it's important that you contact AccuTemp HVAC, Electrical & Plumbing right away. The longer you put off a slab leak repair, the more likely damage is going to occur in your home. Contact us, your local plumbing service provider, today for more information about what to do in the event of a slab leak that has developed on your property.
What Is a Slab Leak?
As we mentioned above, a slab leak is a leak that occurs beneath your home. Since this area is inaccessible, slab leaks can be tricky to service, and even harder to repair. Since water leaks can do serious damage in a short amount of time, it's necessary that they're resolved as quickly as possible.
Slab leaks are especially problematic due to the fact that they can damage the foundation of your home. The best thing to do is contact a professional who is well equipped and trained to deal with this kind of plumbing problem, such as the experts on our team.
Early Detection is Key
Early detection is, of course, essential to minimizing the damage that can be caused by a slab leak. But we've implied already that they're hard to find and even harder to access, so what can you do? Since slab leaks should never be left unrepaired and can lead to thousands of dollars of property damage, it's important for you to know the signs that you may have a slab leak! These signs include:
A sudden or gradual spike in your water bills.
Water pooling in areas of your home where it shouldn't.
Inexplicably damp carpet or warped hard wood flooring.
Mold or mildew development (you may only notice the smell of it, versus seeing visible mold).
A decrease in water pressure.
A hot water heater that keeps running.
Warm spots on the floor.
The sound of water running when none is.
Though slab leaks can occur with any of your underground water lines, your hot water lines are most susceptible, which is why we mentioned a running hot water heater and warm spots as two of the signs. Even if you only suspect you have a slab leak, it's worth giving us a call.
Call the Pros for Slab Leak Repair
Just like most plumbing jobs, slab leak repairs are not for "do–it–yourselfers" or inexperienced handymen. Only a skilled, professional Baton Rouge, LA plumber has the training and the tools needed to pinpoint the exact location of your slab leak, or even to determine if that's actually the problem you're dealing with.
Because the concrete foundation of your home will need to be broken to access a slab leak, you can't go blindly looking for these leaks on your own. A professional plumber is really the only option if you want your slab leak repair service to be successful.

$200 off a New Water Heater!
Expires 10/31/23. Some exclusions may apply. Must mention at time of booking.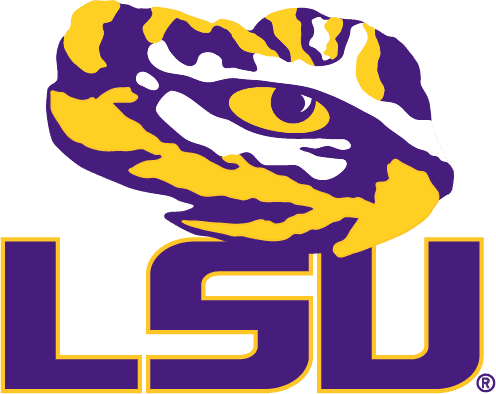 AccuTemp is a Proud Partner of LSU Athletics
Financing Options Available
At AccuTemp, we understand how important it is for your HVAC, electrical, and plumbing systems to function in your home. This is why we offer flexible financing options to help you take care of your new purchase, so you can get back to taking care of what matters most to you.
Well-maintained HVAC, electrical, and plumbing systems can save you from having to invest in costly repairs down the road. Learn more about the Star Service Plan offered by AccuTemp Services.