Electric Car Charging Stations in Baton Rouge, LA
Trusted Electrical Repair Near Baton Rouge, LA

Free 10-Year Extended Warranty on a new Generac Generator
Expires 10/8/23. Some exclusions may apply. Must mention at time of booking.
Technicians Available Near
Electric Car Charging Stations in Baton Rouge, LA
Did you just buy, or are looking to buy a new electric car? You're taking a huge step towards saving money and protecting the environment! A dedicated charging station in your home is best to get the most out of an electric car. That way, you can be assured that your vehicle will get the charge it needs while you sleep at night.
Charging an electric car instead of stopping at a gas station does require a slight mental change in how you power your vehicle. You can't just fuel up in five minutes anymore. Instead, it should be treated more like a phone or tablet where you take every opportunity to charge it up so that it is ready to go when you need it.
Let AccuTemp install your electric car home charging station in Baton Rouge, Louisiana, and surrounding areas.
Home Car Charging Stations
There are many choices when it comes to home car charging stations. They come in many shapes and sizes, but the charging station's voltage is the most important feature. Higher voltage charging stations mean your car will charge faster, but installing it may be more expensive. It's up to you; our expert electricians will help you choose what's best for your vehicle.
Level 1 Charging Station: 120V
Most electric cars have adaptors to use standard 120-volt outlets, just like you have in your home. On average, if you charge your car for nine hours, you can get about 40 miles out of that charge. Is 40 miles enough distance for your average day? If you don't drive much or have a short commute, this may be plenty for you, and you don't have to invest in a more expensive higher-voltage charging station.
Level 2 Charging Station: 240V
240-volt outlets are the same kinds of outlets that your washing machine uses. They average around ten miles distance per hour of charging. The exact distance and charge will depend on your model, but this is a reasonable average estimate. If you don't have access to a charging station at work, have a longer commute, stay out after work, or just want to have the flexibility of faster charging times and further distances whenever you need it, this outlet might be the best option.
Specialized or Extra Powerful Charging Stations
Some electric vehicles have customized ports and charging stations designed for that specific model or brand of car, such as a Tesla. These may charge your vehicle faster or provide more compatability. If you need a custom or specialized charging station, our electricians can help you find the one that's best for you.
Home Electric Car Charging Installations
When you schedule a charging station installation in Baton Rouge with AccuTemp, you can trust that you'll get an experienced technician every time. Our electricians will listen to your needs and help you determine the best charging station for you. We'll run the wiring and install it quickly so you can start using the charging station as soon as possible.

Free 10-Year Extended Warranty on a new Generac Generator
Expires 10/8/23. Some exclusions may apply. Must mention at time of booking.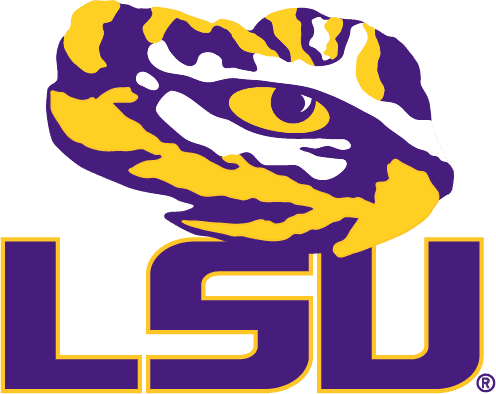 AccuTemp is a Proud Partner of LSU Athletics
Financing Options Available
At AccuTemp, we understand how important it is for your HVAC, electrical, and plumbing systems to function in your home. This is why we offer flexible financing options to help you take care of your new purchase, so you can get back to taking care of what matters most to you.
Well-maintained HVAC, electrical, and plumbing systems can save you from having to invest in costly repairs down the road. Learn more about the Star Service Plan offered by AccuTemp Services.