Dehumidifier Services in Baton Rouge, LA
Trusted Air Purification Services Near Baton Rouge, LA

AC Clearance: New A/C for as low as $106/month!
Expires 10/31/23. Select systems only. Exclusions apply. Present coupon to your Design Consultant.
Technicians Available Near
Dehumidifier Services in Baton Rouge, LA
It's hot. It's muggy. It's summer. Your air conditioning unit is working on overdrive, constantly running to overcome the humidity. Your AC may win the temperature battle but cannot beat the humidity battle on muggy days–not alone, at least.
The solution is a whole-house dehumidifier. Dehumidifiers are designed to pull water out of the air and are more efficient than ACs. Air conditioners focus on the temperature; pulling out moisture is only a bonus. Dehumidifiers can remove massive amounts of water from the air, bringing your home into a perfect humidity range.
Benefits of a Whole-Home Dehumidifier
"It's not the heat; it's the humidity." This common saying bears truth. Excess moisture in the air makes it harder for our bodies to release extra heat through sweat. This traps more heat in the body and makes hot temperatures feel even hotter–often by 8 to 10° F. Hot temperatures are much more bearable when you have a balanced humidity (between 30 percent and 60 percent).
Other Whole-Home Dehumidifier Benefits:
Energy Savings: An 8 to 10° F improvement in comfort allows you to run your air conditioner at a slightly warmer temperature, saving money on your electricity bills.
Reduced Wear: If your air conditioner isn't forced to run constantly to bring down humidity levels, this can reduce some wear and tear on your AC and potentially extend its service life
Mold Growth: Mold, fungus, dust mites, bacteria, and viruses all enjoy moist environments. Excess moisture lets them grow at faster rates and spread through the house. Removing life-giving water from these pests significantly reduces their spread.
Easier Breathing: With less humidity in the air, it's easier to breathe. Plus, with fewer mold spores and the like contaminating the air, it's easier for those with asthma or allergies to breathe.
Reduced Water Damage: High humidity spreads water everywhere. Anything porous that can absorb moisture will do so. In a home, this means your wood frames, walls, doors, etc., will expand, bend, shift, and distort. Excess moisture can cause wood rot, permanently damaging wooden structures and frames. In winter, as the humidity leaves, the wood then shrinks. Expanding and shrinking wood will cause it to shift over time, creating cracks in ceilings and walls, crooked doorways, and more.
Whole-Home Dehumidifier Services
It's best to consult a professional technician when considering which dehumidifier to buy. A technician needs to consider not only the volume of the air inside your home but other factors like how much humidity your AC pulls out, how much moisture is in the home, or how your home will get regulated fresh air.
AccuTemp's professional HVAC technicians are ready to evaluate your home and give you an upfront estimate of your best options for a whole-home dehumidifier. Our team will ensure that your dehumidifier works in tandem with your air conditioner and that you have full control over both to achieve the perfect comfort levels.
AccuTemp Service's technicians quickly and efficiently install whole-house humidifiers in Baton Rouge, New Orleans, and the surrounding areas of Louisiana. Schedule an appointment with us online and rid your house of humidity.

AC Clearance: New A/C for as low as $106/month!
Expires 10/31/23. Select systems only. Exclusions apply. Present coupon to your Design Consultant.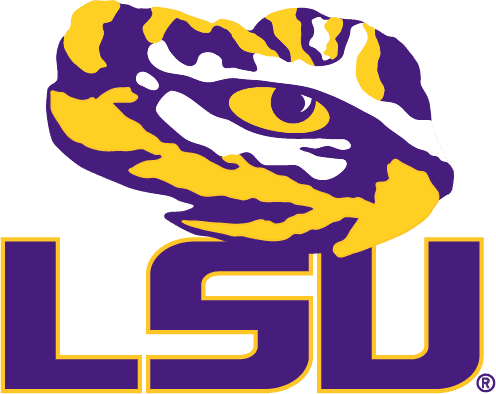 AccuTemp is a Proud Partner of LSU Athletics
Financing Options Available
At AccuTemp, we understand how important it is for your HVAC, electrical, and plumbing systems to function in your home. This is why we offer flexible financing options to help you take care of your new purchase, so you can get back to taking care of what matters most to you.
Well-maintained HVAC, electrical, and plumbing systems can save you from having to invest in costly repairs down the road. Learn more about the Star Service Plan offered by AccuTemp Services.