Commercial HVAC Maintenance & Repair

0% Financing for 12 months on a New AC and Heating System PLUS Free 10-Year Labor Warranty!*
Expires 12/31/23. Subject to Approval. Select systems only. Exclusions apply. Present coupon to your Design Consultant.
Technicians Available Near
Commercial HVAC Maintenance & Repair
Is your AC working? Nothing is more irritating than a broken HVAC with no air conditioning. It can become hard to concentrate and work, and the humidity can quickly become a nuisance. We know that when you need your air conditioning fixed, you need it fixed fast!
AccuTemp is a reliable commercial air conditioning repair company in Baton Rouge and New Orleans, Louisiana. Our expert HVAC technicians will get your system up and running fast. We're committed to providing excellent service, and we stand behind our work.
Air Conditioning Repair for Commercial Buildings
If you have uneven or low-volume cooling, hear strange noises, or smell unpleasant odors, it's time to call an HVAC professional.
During a service visit, our technicians will check every major component of your HVAC system (even rooftop units) to determine the cause of the problem. These checks include, but are not limited to:
Changing or cleaning all filters
Checking that condensate drains and burners are clear of debris and dirt
Inspecting and tightening electrical components
Testing the condenser and compressor
Running diagnostic tests, which includes checking for refrigerant leaks, airflow, and calibrated temperatures
If your HVAC isn't putting out enough cool air, or you see an unexpected spike in your electric bill, call us immediately. Problems that are caught early will keep the system's components from becoming overly strained, potentially affecting the service life of the unit.
AccuTemp's experienced HVAC technicians are licensed, insured, and have the expertise to work on and repair any commercial air conditioning unit model in Baton Rouge and New Orleans. Our years of experience in the area mean we know what to expect and check first. We keep major component replacement parts on hand to facilitate and speed up repairs.
If you need an HVAC contractor you can count on to show up promptly, choose AccuTemp. Contact us today to schedule commercial air conditioning repairs in Baton Rouge and New Orleans. We also offer emergency services so that even if you have problems after hours, we can get the unit working in no time.
Remember that consistent HVAC maintenance service visits are essential to ward off repairs and keep your commercial air conditioning unit in good working order. We offer custom maintenance agreements to service your HVAC equipment as often as necessary.

0% Financing for 12 months on a New AC and Heating System PLUS Free 10-Year Labor Warranty!*
Expires 12/31/23. Subject to Approval. Select systems only. Exclusions apply. Present coupon to your Design Consultant.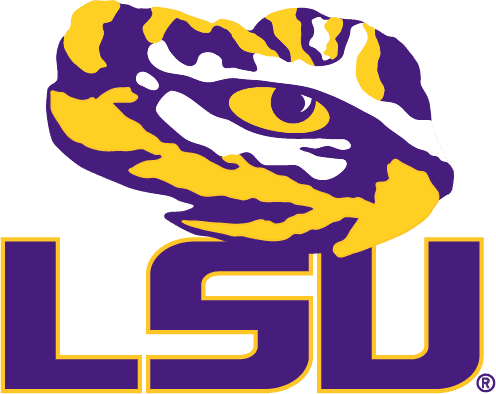 AccuTemp is a Proud Partner of LSU Athletics
Financing Options Available
At AccuTemp, we understand how important it is for your HVAC, electrical, and plumbing systems to function in your home. This is why we offer flexible financing options to help you take care of your new purchase, so you can get back to taking care of what matters most to you.
Well-maintained HVAC, electrical, and plumbing systems can save you from having to invest in costly repairs down the road. Learn more about the Star Service Plan offered by AccuTemp Services.