Camera Inspection Service Cost Near Baton Rouge and New Orleans, Louisiana
Camera Inspection Services in Baton Rouge and New Orleans, Louisiana

Includes complimentary camera inspection for all main drains. Main line with exterior access only. Not all drain clearing tasks may apply.
Technicians Available Near
Camera Inspection Service Cost Near Baton Rouge and New Orleans, Louisiana
Sometimes, normal drain snakes and natural drain cleaners aren't enough to cut it. When there's a problem in your pipes, you need to see what's going on to take the proper steps.
AccuTemp Drain & Sewer Camera Inspection services
If you need camera inspections in Baton Rouge and New Orleans, trust the expert plumbers at AccuTemp. Our licensed plumbers have the experience, skills, and advanced equipment to perform drain and sewer camera inspections.
Before arrival, our service technicians will notify you in advance. When we come to your home, we'll discuss the problems you've been having and which drains are being affected. Then we'll perform the camera inspection to find the root cause of the issue.
After performing a camera inspection, our plumbers will discuss with you what we've found and talk through the repair options available to you. By providing excellent communication, we'll ensure you understand what's happening, what work we will perform, and the expected costs. We pride ourselves on straightforward prices and communication.
We can service and repair all brands and models of equipment, so you can trust us to perform professional camera inspection services at honest prices. Call us today to see how we can help you. AccuTemp offers 24/7 plumbing and sewer emergency repair services in Baton Rouge and New Orleans, Louisiana, and surrounding areas.
What is a Drain Pipe Video Inspection?
With modern technology, we can do a camera inspection of residential and commercial pipes, drains, and sewer lines to determine the source of obstructions, clogged pipes, roots, water leaks, and more. This allows us to see what is going on inside any material pipe without digging it out of the wall, ground, or wherever else it is hidden.
Why Schedule a Drain Pipe Video Inspection
The primary reason to schedule a drain or sewer pipe video inspection is to know exactly what is clogging your line. Camera inspections can detect whether you're dealing with anything that could eventually cause a blockage or backup, including:
Tree Root Infiltration
Broken, Cracked, or Collapsed Pipe
Grease, Sediment, or Paper
Sagging Plumbing Lines
Once we know the primary cause of the clog, we can address the problem directly.
Camera inspections can also be used to find personal belongings dropped down the drain. A video camera inspection is worthwhile if you've lost something sentimental or valuable, like wedding rings, earrings, or other jewelry. We can save you time and money by finding exactly where your belongings are in your plumbing system.
Video camera inspections are also important when considering buying a new home or commercial building. Camera inspections can tell you the status of the plumbing system and let you know if you'll have problems with it.
What Equipment Is Used for a Video Pipe Inspection?
AccuTemp uses an advanced, rugged fiber-optic camera similar to the cameras that surgeons use. These cameras allow us to see damage or obstructions causing problems in your drains or sewers. We also use them to verify that commercial water lines are clean.
Our pipe video inspection trucks feature a powered reel with a video cable reinforced with Kevlar or steel wire braid to send power and receive video signals. A powered winch is used to lower and retrieve the inspection equipment.
Diagnosing and Resolving Pipe Problems
The analysis and diagnosis of a line inspection are made when the examination is performed. However, we record and save the inspection video for later review, just in case. If you need the video files for your records as part of a building inspection, we can provide them.
After diagnosing the problem with a camera inspection, the next step is to resolve and repair the problem.
Repairing a Damaged Plumbing System After Camera Inspection
Clogs can be cleared with powered snake lines, natural line-clearing solutions and gels, and hydro-jetting. For root infiltration, the line may need to be cleaned with a rotating root-cutting blade or a chemical foam to inhibit root growth.
If the pipe or line damage is only in a few spots, we may dig to repair those specific sections. If the damage is more extensive, we may do a repiping service, pulling a fabric liner through the pipe, inflating it, and then using chemicals to make it rigid and watertight.
If the damage to a pipe is too severe, it will need to be replaced entirely.
AccuTemp is Here for All of Your Camera Inspection Service Needs!
At AccuTemp, we offer:
24/7 Emergency Service
BBB A+ Rated
Flat Rate Pricing
Fully Stocked Trucks
Annual Service Plans Available
Still have questions? Contact us for all your Camera Inspection Service questions!
Call AccuTemp for commercial and residential video camera drain and sewer line inspections in Baton Rouge and New Orleans, Louisiana. 

Includes complimentary camera inspection for all main drains. Main line with exterior access only. Not all drain clearing tasks may apply.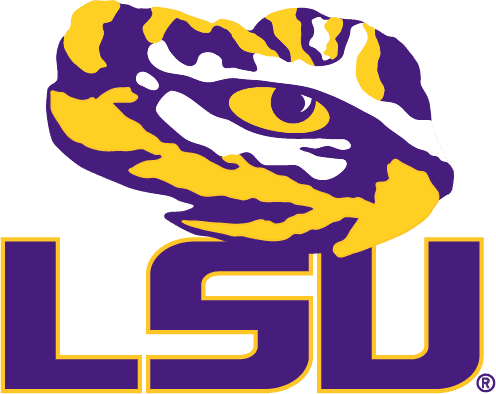 AccuTemp is a Proud Partner of LSU Athletics
Financing Options Available
At AccuTemp, we understand how important it is for your HVAC, electrical, and plumbing systems to function in your home. This is why we offer flexible financing options to help you take care of your new purchase, so you can get back to taking care of what matters most to you.
Well-maintained HVAC, electrical, and plumbing systems can save you from having to invest in costly repairs down the road. Learn more about the Star Service Plan offered by AccuTemp Services.