Commercial HVAC Maintenance & Repair

0% Financing for 12 months on a New AC and Heating System PLUS Free 10-Year Labor Warranty!*
Expires 12/31/23. Subject to Approval. Select systems only. Exclusions apply. Present coupon to your Design Consultant.
Technicians Available Near
Commercial HVAC Maintenance & Repair
Few issues can grind business to a halt, like an AC breakdown during the height of summer or having no heat on the coldest days of winter. Every day without your HVAC system up and running is one more day closed or running with limited efficiency.
AccuTemp Services is committed to arranging beneficial agreements to ensure your commercial HVAC system runs at peak performance and avoids unexpected breakdowns.
Commercial HVAC Maintenance Services
HVAC systems in New Orleans and Baton Rouge are used heavily every day for most of the year. These systems are critical to heating and cooling in the building for your employees, tenants, clients, or customers. To keep these systems running at peak efficiency and catch breakdowns before they occur, AccuTemp recommends annual or quarterly routine maintenance, depending on how hard your HVAC system has to work.
New or old, top-of-the-line or budget, all HVAC systems will require maintenance to run smoothly. Whether you realize it or not, even on mild days, your HVAC system is often running for the majority of the day, and as a result, wear and tear can be expected to occur regularly.
AccuTemp offers professional and reliable HVAC maintenance services in Baton Rouge and New Orleans for every major brand and style of commercial HVAC equipment on the market, including (but not limited to) rooftop units and ductless heating and cooling systems. Regular maintenance is critical to maintaining your HVAC system, keeping it clean and free of debris, checking for leaks, and replacing critical components before failure can occur.
Commercial HVAC Repair Services
If your HVAC system isn't working correctly, or you've seen a significant spike in your utility bills, we can figure out why.
During a repair or visit, our HVAC technician will inspect every major component of your unit (even rooftop units) and make sure everything is in good working order. This includes, but isn't limited to:
Changing or cleaning all filters
Ensuring condensate drains and burners are clear of debris and dust
Checking the electrical components
Testing the condenser and compressor
Running diagnostic tests, including checking for leaks, airflow, and correct temperatures.
If your HVAC unit is making strange noises, smells funny, or is leaking fluid, call us immediately.
Customized HVAC Agreements
Businesses aren't one size fits all; large and small companies have different needs. Warehouses have needs that differ from office spaces, and they have different needs than restaurants. We will work with you to make a customized agreement.
Our agreements can include the following:
Regular HVAC Maintenance (Annually or Quarterly)
Heating Repair Discounts
Cooling Repair Discounts
24/7/365 Emergency Service
Priority Service
AccuTemp offers commercial HVAC maintenance and repair services to businesses in Baton Rouge, Ascension Parish, Livingston Parish, New Orleans, Northshore, and surrounding areas. Our regular maintenance visits significantly reduce the risk of unexpected breakdowns and repairs.
In the event of an unexpected breakdown due to extreme weather or a malfunctioning component, AccuTemp has your back and will repair your system immediately. We have expert technicians available 24/7 to handle any emergency HVAC problems–even at 3 a.m. on a weekend.
Contact us today to talk to us about a repair or setting up a maintenance agreement.

0% Financing for 12 months on a New AC and Heating System PLUS Free 10-Year Labor Warranty!*
Expires 12/31/23. Subject to Approval. Select systems only. Exclusions apply. Present coupon to your Design Consultant.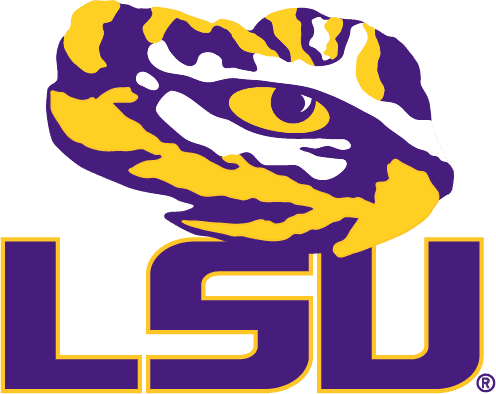 AccuTemp is a Proud Partner of LSU Athletics
Financing Options Available
At AccuTemp, we understand how important it is for your HVAC, electrical, and plumbing systems to function in your home. This is why we offer flexible financing options to help you take care of your new purchase, so you can get back to taking care of what matters most to you.
Well-maintained HVAC, electrical, and plumbing systems can save you from having to invest in costly repairs down the road. Learn more about the Star Service Plan offered by AccuTemp Services.