Kitchen Plumbing Services in Baton Rouge & New Orleans
Trusted Kitchen Plumbing Near Baton Rouge, LA

Expires 12/31/23. Some exclusions may apply. Must mention at time of booking.
Technicians Available Near
Kitchen Plumbing Services in Baton Rouge & New Orleans
The kitchen contains many plumbing appliances and fixtures. Nothing is worse than a plumbing setback in a place where your food is being prepared; therefore, it's essential to schedule annual maintenance checks to ensure your kitchen plumbing and appliances operate as they should.
When it comes to kitchen plumbing, you'll need a technician that you can trust and rely on. At AccuTemp, we value reliable service and can help you install, repair, or replace any part of your kitchen plumbing.
Contact AccuTemp HVAC, Electrical & Plumbing today to schedule an appointment with one of our expert plumbers in Baton Rouge and New Orleans.
Does Your Kitchen Faucet Need Replaced?
The kitchen faucet is a tremendous asset to your home and kitchen plumbing system. Because it's necessary for cooking and cleaning, your kitchen sink needs to work properly.
If you're experiencing continuous dripping or leaking with your kitchen faucet, it might be time for a replacement. That's why AccuTemp offers reliable faucet replacement services for all Baton Rouge residents.
Caring For Your Garbage Disposal
Garbage disposals are a great way to reduce waste, keep a clean kitchen, and minimize clean-up after supper. Like most great things, you must care for it properly.
Despite its name, you should avoid putting any garbage into the disposal. Other substances that should be avoided include:
Vegetables including celery, asparagus, onion, or potato skins.
Hard foods that the disposal might not be able to grind, like popcorn kernels or meat bones.
FOG (fats, oils, and grease), which is more of a threat to your drains than your disposal, but should still be avoided.
Foods that can expand with water, like rice, pasta, and coffee grounds.
Remember that no matter how well you care for your garbage disposal, it may eventually stop working due to natural wear and tear. Reach out to our plumbing experts if you notice any of the following:
Metal-On-Metal Grinding: Garbage disposals can begin to wear out over time, or mechanical parts can loosen. This can lead to a loud and alarming grinding sound that, if left alone, will destroy the unit itself.
Fails to Grind Waste Effectively: Most commonly, this will be an issue with the blades, meaning they are either dulled, bent, or misaligned. Our experts can diagnose this problem and fix it promptly.
Leaks: Plumbing leaks can be one of the most damaging issues a homeowner encounters. If your disposal is leaking, call us immediately. Our leak detection and repair experts can handle the issue as quickly as accuracy allows.
Jams: Jamming can happen when the wrong types of food are placed in the disposal or if the blades are bent to prevent functioning.
Doesn't Engage When Switched On: Though they're often lumped in with most plumbing appliances, disposals still use electricity. This means it's possible to encounter issues like loose connections or wire damage, which will require professional service.
If you're experiencing any of these issues with your garbage disposal, contact AccuTemp to perform a thorough inspection and diagnosis.
Professional Plumbing Services in Baton Rouge & New Orleans
Our team has helped home and business owners in the Baton Rouge area access top-of-the-line plumbing services for over three decades. When your kitchen plumbing gives you trouble, just call us, and we'll be there immediately!
Contact us online today to schedule a kitchen plumbing service for your Baton Rouge and New Orleans home, or call us at (225) 269-8819 to speak to a plumbing and disposal expert now!

Expires 12/31/23. Some exclusions may apply. Must mention at time of booking.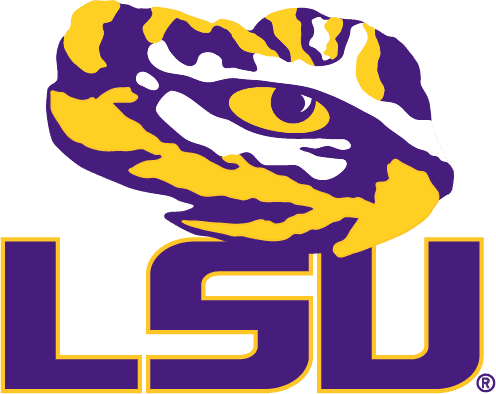 AccuTemp is a Proud Partner of LSU Athletics
Financing Options Available
At AccuTemp, we understand how important it is for your HVAC, electrical, and plumbing systems to function in your home. This is why we offer flexible financing options to help you take care of your new purchase, so you can get back to taking care of what matters most to you.
Well-maintained HVAC, electrical, and plumbing systems can save you from having to invest in costly repairs down the road. Learn more about the Star Service Plan offered by AccuTemp Services.