Smart Thermostat Installation in Baton Rouge, Louisiana
Technicians Available Near
Smart Thermostat Installation in Baton Rouge, Louisiana
To stay comfortable and relax in our homes, we need an accurate thermostat that can maintain the perfect temperature. If your current thermostat is malfunctioning and not showing the right temperature, it may be time to replace the unit with a newer, more accurate model.
If you are unsure as to which style smart thermostat to install in your home, rely on the technicians at AccuTemp. We'll help you find a unit that meets your budget and needs. Reach out to us today for expert smart thermostat installation in Baton Rouge, Louisiana.
Smart Thermostats vs. Programmable Thermostats
Smart thermostats may seem more complicated than normal programmable thermostats. However, each style offers convenient, easy-to-use features for homeowners. If you are wondering what type of thermostat is right for your house, get in touch with our team today.
Programmable thermostats offer users the ability to schedule temperature settings for different times of the day. This feature saves energy, leading to cost savings and a more sustainable lifestyle.
Over time, smart thermostats will learn your preferences and adjust the temperature automatically and, like the programmable models, save energy consumption. However, you are also able to control the unit from anywhere with an app on your smartphone.
Benefits of Smart Thermostats
Constantly getting up to change the thermostat is never fun, especially if your current model is malfunctioning and not staying at the temperature you want. Updating to a smart thermostat can save you time, energy, and money. From controlling the unit from anywhere to connecting to other smart devices, there are a number of benefits to installing a smart thermostat in your Baton Rouge home, including:
Energy Savings
Increased Comfort
Adaptive Learning
Remote Control Capabilities
Integration With Other Smart Devices
Personalized Scheduling
Usage Monitoring
Environmental Sustainability
Cost Savings
Thermostat Maintenance
If you want to avoid replacing your thermostat, consider investing in our maintenance services. Like our heating and cooling services, maintaining your thermostat will ensure its longevity and prevent it from breaking down. We will carefully inspect the unit and ensure it is operating as it should. If it's not, we will clean and repair it for you.
For reliable smart thermostat installation in Baton Rouge and New Orleans, Louisiana, turn to the professionals at AccuTemp. Our goal is to maximize your comfort and ensure your thermostat becomes a dependable device in your home. Contact us today by calling (225) 351-2927 to set up an appointment.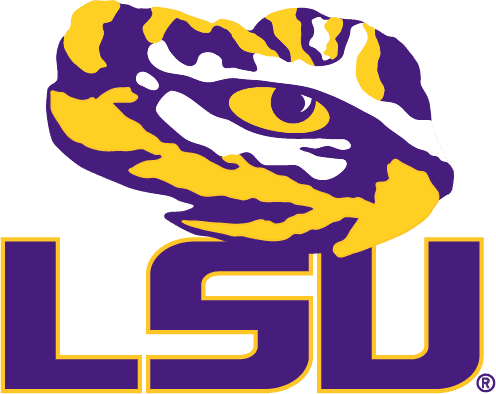 AccuTemp is a Proud Partner of LSU Athletics
Financing Options Available
At AccuTemp, we understand how important it is for your HVAC, electrical, and plumbing systems to function in your home. This is why we offer flexible financing options to help you take care of your new purchase, so you can get back to taking care of what matters most to you.
Well-maintained HVAC, electrical, and plumbing systems can save you from having to invest in costly repairs down the road. Learn more about the Star Service Plan offered by AccuTemp Services.