Plumbing Services & Maintenance in Baton Rouge
Trusted Plumbing Near Baton Rouge, LA
Technicians Available Near
Plumbing Services & Maintenance in Baton Rouge
Having proper plumbing systems in place within your property is vital to your day-to-day routine. You can't get nearly anything done without it, which means you need your systems installed and maintained by professional plumbers, and when a repair is needed you want experts with the skill and training needed to get the job done right. For homeowners and business owners around Baton Rouge, that means you need AccuTemp Services!
Our certified and licensed plumbing specialists in Baton Rouge can handle jobs of any size or scale, helping you get the full plumbing services you need. Our teams are professional and friendly, always bringing you the best in cost-efficient and reliable plumbing service.
We pride ourselves on only using the best parts and materials in your home or office and, of course, your satisfaction is guaranteed. Our expert staff can assist you in selecting the products for the style, performance, and pricing that is right for you and your family. We also provide 24/7 service to home and business owners throughout the area that need plumbing help! Our dispatchers are ready for your call 24 hours a day, seven days a week. An emergency plumber can even be dispatched for same-day service, ensuring you have a plumber there quickly when you need it most.
Your home is one of your major investments in life. Residential plumbing problems like clogged kitchen drains, leaky faucets, broken pipes, and unappealing, outdated plumbing fixtures not only lower the value of your home, they can make it a less enjoyable place to live, entertain, and raise a family. Not to mention that a gas leak can be dangerous if not identified, located, and fixed immediately.
Do you live in or around Baton Rouge and are looking for "plumbers near me" ? Call (225) 238-8495 or contact us online today! We service neighborhoods and businesses in and around Baton Rouge, Ascension Parish, Livingston Parish, and Northshore.
Our Baton Rouge - Area Plumbing Services
We provide full-service plumbing solutions to all of our Baton Rouge area clients, both residential and commercial. This includes:
Plumbing installation services
Plumbing inspections and maintenance
Commercial plumbing services
Plumbing Installation Services
In order for your plumbing systems to operate correctly and reliably, they must be installed precisely and with a full understanding of your unique home plumbing. At AccuTemp, our installation professionals have the tools and skills needed to ensure all installations are handled flawlessly, and we're never satisfied with our work until you are.
Plumbing Repair
Plumbing problems are some of the most stressful and frustrating issues a homeowner or business owner can deal with. Water damage is a serious threat even for a minor leak or malfunction, requiring your plumbing repair team to be on the ball and ready to handle anything. Our certified Baton Rouge area plumbers will respond right away, offering priority solutions that get the job handled both swiftly and accurately.
Plumbing Inspections and Maintenance
Routine inspection and prevention measures are the ideal way to mitigate the high costs and stress of a complex plumbing issue. Our team is trained in leak detection and repair, sewer line inspection, and even more so that we can help you get the preventative care and service you need in order to remain confident in your home plumbing.
Commercial Plumbing Services
Your business can't wait for half-measures and wishy-washy work. You need a team that can decisively and effectively provide the plumbing service you require. And the experts at AccuTemp can get that done, and we always respect your business, budget, and time constraints. When you want service professionals that offer swift responses and precision care, you want the commercial plumbers from AccuTemp Services on your side.
Searching for "commercial plumbers near me?" Contact us now!
Residential & Commercial Plumbing Services We Offer in Baton Rouge
Toilet repair and installation
Faucet repair and installation
Leak detection
Garbage disposal repair and installation
Well pumps and equipment
Video inspections
Home remodeling
Water heater repair and installation
Backflow repair and replacement
Home plumbing inspections
Water filtration systems
Emergency plumbing
When Should You Call a Plumber?
It is extremely important to keep an eye on your plumbing to make sure that smaller issues do not turn into larger messes that end up costing you more money in the long run. If you notice any of the following issues, it's time to call a Baton Rouge plumber!
Slow Drains: This could be a sign of a clogged drain which can only get worse over time. It is important to have your drains cleared regularly to help prevent buildup. We do not recommend using chemical drain cleaners as these can lead to corrosion in your pipes.
Issues with Water Pressure: If you notice your faucet or shower not exuding enough force or your toilet is slow to flush, this could be a sign of low water pressure. Let a plumber fix this inconvenience by taking a look to make sure you do not have a plumbing leak or clog.
Leaky Faucets & Fixtures: Stop wasting water and costing yourself extra money on your water bill. Get professional help from a plumber who can fix the issue and get your plumbing back to normal in no time.
Seeing Water Where It Shouldn't Be: If you see water pooling around your toilet base or water spots on your ceiling or floors, it could be that you have a leak in your plumbing. This could be a serious issue if not addressed properly right away.
Plumbing Experts You Can Trust
If you're making the investment of building or remodeling your home, it's essential to make sure that you choose an experienced, licensed plumber who uses only quality materials and workmanship. At AccuTemp Services, we'll work closely with you to select the best quality fixtures and installation to fit your needs, your timeline, and your budget.
Whether it is a residential repair job or new home construction plumbing, AccuTemp Services offers reliable, friendly service and free estimates. Schedule a residential plumber for your Baton Rouge home, today.
Professionally Trained & Committed to Outstanding Services
Here at AccuTemp Services, our team is focused on making sure that you receive the highest quality Baton Rouge plumbing services. We do this is by simply showing up on time. After we arrive, we make sure the job is done right the first time and clean up the job site before we leave.
Whether you need commercial or residential services, we are here to make sure your plumbing system is working effectively. AccuTemp has convenient locations in Baton Rouge, Ascension Parish, Livingston Parish, and Northshore.

Tankless Water Heater Install for as Low as $67/mo
As low as $67/mo. Price may be higher depdneding upon tankless water heater. Call for Conditions & Restrictions / Present Coupon at Time of Service / Not Available to Combine with Other Offers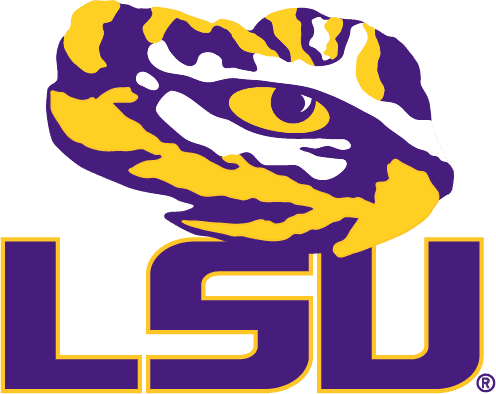 AccuTemp is a Proud Partner of LSU Athletics
Financing Options Available
At AccuTemp, we understand how important it is for your HVAC, electrical, and plumbing systems to function in your home. This is why we offer flexible financing options to help you take care of your new purchase, so you can get back to taking care of what matters most to you.
Well-maintained HVAC, electrical, and plumbing systems can save you from having to invest in costly repairs down the road. Learn more about the Star Service Plan offered by AccuTemp Services.