Rooftop HVAC Units in Baton Rouge, Louisiana
Technicians Available Near
Rooftop HVAC Units in Baton Rouge, Louisiana
Do you own a commercial building and are looking for a reliable and holistic way to heat and cool the space? Rooftop units are efficient and cost-effective solutions for your HVAC needs. At AccuTemp, we are dedicated to providing exceptional services for your rooftop unit, including installation, repairs, and maintenance.
If you need a commercial rooftop HVAC unit in Baton Rouge, Louisiana, get in touch with our team today and set up an appointment.
Benefits of Rooftop HVAC Units
There are many benefits to installing a rooftop HVAC unit at your business. You will find that having these devices will make heating and cooling more adaptable and affordable.
Space-Saving: Rooftop units are installed on the roof, freeing up valuable indoor space. Additionally, any noise from the unit will not be heard indoors.
Efficient Cooling And Heating: These HVAC systems are designed to provide effective cooling and heating for commercial buildings, ensuring comfortable indoor temperatures year-round.
Improved Indoor Air Quality: Rooftop units often include advanced air filtration systems, helping to remove airborne pollutants and improve indoor air quality.
Enhanced Energy Efficiency: Most rooftop units have energy-saving features, such as variable-speed fans and programmable thermostats, resulting in lower energy consumption and reduced utility costs.
Flexibility And Scalability: With flexibility in system design, rooftop units can effortlessly adjust to changing building needs through simple expansion or modification.
Rooftop HVAC Unit Installation
Before having your rooftop unit installed, our professionals will thoroughly inspect your entire building so we know what style of commercial HVAC unit you need. Once we have found a model that meets your needs and budget, our technicians will carefully and quickly install the system and test it to make sure it meets your standards.
Do you already have a rooftop unit that has broken down? Our experts can replace your old model with a more efficient and affordable unit. Reach out to us and let us know how we can help.
Rooftop HVAC Unit Repairs
If your rooftop HVAC system is malfunctioning, allow our technicians at AccuTemp to repair it. We will closely examine your equipment and locate the cause of any issues. Once we have found the problem, we will conduct immediate repairs, allowing building temperatures to return to normal.
Rooftop HVAC Unit Maintenance
Since rooftop units are easily accessible, they are also easier to maintain. We recommend having your heating and cooling system serviced at least once a year to retain its efficiency and prolong the life of the unit.
No matter what rooftop HVAC service you're looking for, our team at AccuTemp will get the job done. Contact us today in Baton Rouge and New Orleans, Louisiana, by calling (225) 267-8119 and scheduling an appointment with our technicians.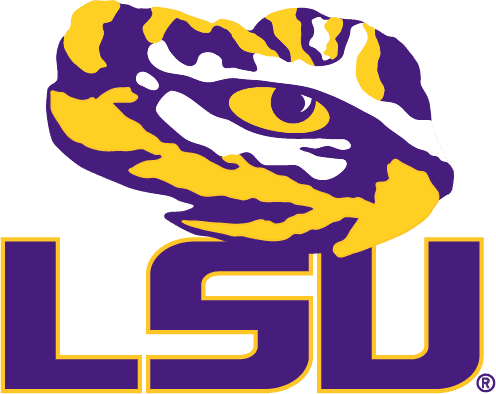 AccuTemp is a Proud Partner of LSU Athletics
Financing Options Available
At AccuTemp, we understand how important it is for your HVAC, electrical, and plumbing systems to function in your home. This is why we offer flexible financing options to help you take care of your new purchase, so you can get back to taking care of what matters most to you.
Well-maintained HVAC, electrical, and plumbing systems can save you from having to invest in costly repairs down the road. Learn more about the Star Service Plan offered by AccuTemp Services.