Trusted Electrical Repair Near Baton Rouge, LA

Free 10-Year Extended Warranty on a new Generac Generator
Expires 10/8/23. Some exclusions may apply. Must mention at time of booking.
Technicians Available Near
Do you have problems with your electrical system? Is there sparking, zapping, dimming lights, or other signs of electrical distress? Are you just tired of the light switch being on the wrong side of the room? AccuTemp's electricians have the expert knowledge to fix any electrical problems. We'll help you save energy and keep your family safe.
If you need electrical work done or want someone to look at potential issues, call AccuTemp today to schedule your electrical service.
We offer 24/7 emergency electrical repairs in Baton Rouge for residential and commercial clients.
Is Your Electrical System Outdated?
If your home was built 40 years ago or more, your electrical system could be under severe stress. Many of these older homes were not designed or built to handle the electrical power requirements of the current day and age. Some older homes still have the older knob-and-tube wiring and don't have enough outlets or even three-prong grounded outlets.
Overloaded electrical circuits, two-prong ungrounded outlets, and other inadequate electrical systems can cause flickering, dimming, circuit tripping, or even be a serious fire hazard.
Electricity can be hazardous to work with. When electricity surges through your body, you freeze up, unable to release the very object sending waves of electricity coursing through your body. We never recommend amateurs make their own electrical repairs; call the professionals instead. We'll ensure your electrical system is repaired safely and is safe for everyone to use.
If you hear or see buzzing, zapping, or other electrical jumps, shut that circuit breaker off and call an electrician for a repair. Don't touch the offending electrical device. These electrical problems indicate a severe problem and should be addressed immediately to avoid fire hazards. Outlets or light switches that regularly shock you should also be repaired.
Expert Electrical Repairs
Our professional electricians are carefully trained, vetted, and insured to make sure that you and your family feel safe whenever we visit your home.
We Promise:
Courteous and Professional Service
Background Checked, Certified, and Trained Electric Professionals
State-Of-The-Art New Electrical Equipment
Electrical Repairs 24 Hours a Day, 365 Days a Year
Upfront, Flat-Rate Pricing with No Surprises
With AccuTemp, know that we'll call you when we're on our way and arrive when promised. We'll get the electrical repair done right, efficiently, and at the quoted price.
Our electricians are properly trained in repairing everything from wiring issues to grounding systems to home generators. The next time you need electrical repairs in Baton Rouge, don't hesitate to call us!
Are You Part of Our Star Service Plan?
Get the best out of your home's electrical system with regular maintenance from our expert electrical professionals. With our Star Service Plan, we'll regularly check your electrical system and find ways to save energy and save you money!
Not only are you saving money, but you're helping protect the Earth by reducing your energy footprint. Our preventative services can help prevent future inconvenient and expensive repairs. Consider joining our home maintenance plan today!
We also offer regular service plans for commercial customers. Contact us today to learn more!

Free 10-Year Extended Warranty on a new Generac Generator
Expires 10/8/23. Some exclusions may apply. Must mention at time of booking.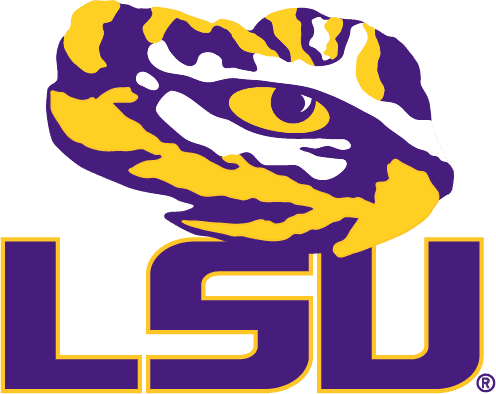 AccuTemp is a Proud Partner of LSU Athletics
Financing Options Available
At AccuTemp, we understand how important it is for your HVAC, electrical, and plumbing systems to function in your home. This is why we offer flexible financing options to help you take care of your new purchase, so you can get back to taking care of what matters most to you.
Well-maintained HVAC, electrical, and plumbing systems can save you from having to invest in costly repairs down the road. Learn more about the Star Service Plan offered by AccuTemp Services.