Electrical Services & Repair in Baton Rouge, Louisiana
Trusted Electrical Repair Near Baton Rouge, LA

Free 10-Year Extended Warranty on a new Generac Generator
Expires 10/8/23. Some exclusions may apply. Must mention at time of booking.
Technicians Available Near
Electrical Services & Repair in Baton Rouge, Louisiana
AccuTemp is one of the leading electrical contractors providing quality electrical services in Baton Rouge, Ascension Parish, Livingston Parish, and Northshore, Louisiana.
AccuTemp is committed to providing high-quality, professional electrical services for residential and commercial clients. We set ourselves apart from competitors by ensuring our work outshines everyone else's.
We can help you conserve energy and keep your electric bill low, all while going above and beyond required building safety standards to keep your building or home safe. We offer 24/7 emergency electrical repair services in Baton Rouge and nearby areas, any time of any day.
Electrical Repair & Installation Services
AccuTemp is proud of the professionalism and respect exhibited by every one of our electricians. Each of our employees is background checked and carefully vetted for individuals who are proud of their work and professional attitude. We ensure they are thoroughly trained and certified, and receive the experience they need by working with a mentor.
Our electricians are insured and trusted individuals ready to help you with any electrical service you need in Baton Rouge. We service and repair almost all brands and ages of equipment, so you can trust us to perform professional electrician installation services at honest prices.
Electrical Services in Baton Rouge, LA
We offer the following electrical services to Baton Rouge residents and commercial building owners:
Smart Home Installation
Smoke & Carbon Monoxide Detectors
Circuit Breaker & Fuse Service, including Electrical Panel Installation
Exhaust Fan Installation
Outlet & Dimmer Switch Installation
Grounding & Bonding Issues
Preventative Services
24-Hour Emergency Service
Whole-Home Electrical System Evaluation & Inspection
If you need any of these or other electrical repair or installation services near Baton Rouge, Louisiana, know that you can trust AccuTemp to get the job done right the first time.
Financing For Electrical Work
Sometimes when you need electrical work done, you need it done now. That's why we offer financing for electrical work so that you can get what you need done now and pay for it later. See what our finance offerings are today.
Commercial Electrical Services
Finding a quality electrical contractor is always tricky. Electrical work needs to be done quickly and correctly. The safety of everyone in the building for years to come depends on quality electrical work. Don't settle for sub-par service; get trusted electrical contractors to do the job right.
AccuTemp's electricians show up promptly on time, ready to get the job done. Whether you're in the midst of running a busy business or doing new construction, we'll make sure your electrical needs are taken care of promptly and on schedule.

Electrical Evaluation & Inspection
During an electrical inspection, we'll evaluate the electrical system of the building and determine its health. We'll be looking for old or frayed wiring, failing components or materials, and overloaded circuits. We will also ensure all electrical work is up to code. We'll check lights, outlets, electrical panels, generators, fans, surge protectors, and other electrical systems.
Evaluations and inspections are great for older homes or properties you are considering purchasing. If you would like a residential or commercial electrical inspection in Baton Rouge, Louisiana, call AccuTemp.
Check out why your neighbors in Baton Rouge trust us to get the job done right. Read our Customer Reviews & Testimonials.
Home Electrical Frequently Asked Questions
Let's answer some frequently asked homeowner questions about electrical problems and systems.
Why Do My Lights Flicker, Not Turn On, or Shock Me?
This issue may stem from a faulty outlet, circuit, or wiring problem.
Why Are My Lights Too Dim or Too Bright?
If your lights are excessively dim or bright, there are two common causes. The first is light fixtures with different wattages from the bulbs. The other typical cause is a bad or broken neutral connection, which will require a professional electrician to fix.
How Can I Lower My Electricity Bill?
If your home is over five years old, it may not use the most up-to-date energy-efficient lights, switches, and appliances. We can evaluate your home and determine how we can help save on your energy bill.
Can I Install Electrical Wiring Myself?
You shouldn't attempt to install wiring yourself. Electrical work involves a high risk of electrical shock and fire. Only professional electricians should install electrical wiring as they have been trained and certified.
If a Plug Is Loose, Should I Replace the Outlet?
Yes, if your outlet's plug is loose, it should be replaced. Loose plugs result in high electrical resistance, which can cause overheating and even fire. An overheated outlet can damage the device or appliance it's plugged into. Fortunately, outlets are relatively simple and inexpensive to replace.
Can I Change an Existing Light Switch to a Dimmer One?
Absolutely. It's important to have an electrical expert perform the task so they can check the condition of the wiring, ensure the box is large enough to accommodate the extra wiring, and confirm that the switch is properly grounded.
If you're ready to install or repair any of your electrical lights, switches, outlets, circuit breaker panels, appliances, or other electrical systems, schedule an appointment with AccuTemp!

Free 10-Year Extended Warranty on a new Generac Generator
Expires 10/8/23. Some exclusions may apply. Must mention at time of booking.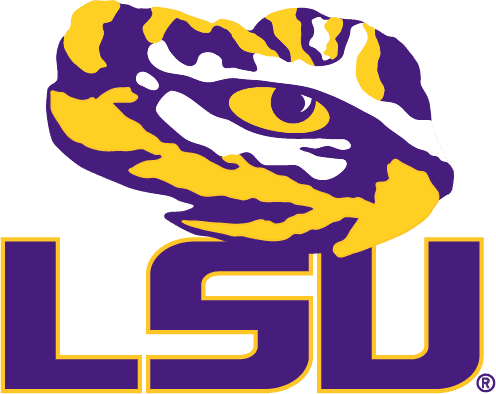 AccuTemp is a Proud Partner of LSU Athletics
Financing Options Available
At AccuTemp, we understand how important it is for your HVAC, electrical, and plumbing systems to function in your home. This is why we offer flexible financing options to help you take care of your new purchase, so you can get back to taking care of what matters most to you.
Well-maintained HVAC, electrical, and plumbing systems can save you from having to invest in costly repairs down the road. Learn more about the Star Service Plan offered by AccuTemp Services.