Plumbing Repair & Maintenance in Baton Rouge and New Orleans, Louisiana
Trusted Plumbing Repair & Maintenance Near Baton Rouge, LA

Expires 12/31/23. Some exclusions may apply. Must mention at time of booking.
Technicians Available Near
Plumbing Repair & Maintenance in Baton Rouge and New Orleans, Louisiana
Plumbing Repair & Maintenance in Baton Rouge and New Orleans, Louisiana
Whether we're talking about something minor like a faucet failure or something as complex as sewer line damage, plumbing issues in the home can be disastrous on all fronts. They're stressful, they're potentially dangerous to your home, and they need an immediate response in order to get remedied before something worse crops up. That requires professionals who are on their game. Professionals with extensive experience, considerable skill, and an array of tools that can handle the task. You'll find the team at more than capable of offering all of the above!
Our certified and licensed plumbers proudly serve Baton Rouge and New Orleans, Louisiana area homes and businesses. When you need plumbing repair, you don't want any old service. You want teams who put your needs first, act decisively, and provide accurate services at a cost you can trust. For over 30 years we've been that team, and we can offer all of the plumbing repair services you might need in Baton Rouge and New Orleans as well as the surrounding areas.
Seeking plumbing repair and troubleshooting services? You just found it! Contact online now, or dial to get in touch with a plumber near you, today!
Baton Rouge and New Orleans Plumbing Repair and Maintenance
Have you noticed your water pressure declining over the past month or so? Conversely, have your water bills increased? Perhaps you'd like to improve the longevity of your plumbing system? With professional plumbing repair and maintenance services from , you can find resolutions to all of this and more throughout the area.
Whether your bathroom sink is leaking or your sump pump needs to be serviced, taking care of your plumbing repairs is one of the things we do best! We've been in business for years and look forward to serving you as one of our valued customers. Available for scheduled repairs or maintenance, our staff takes pride in our commitment to quality workmanship and great customer service. Contact us today!
24-Hour Emergency Plumbing Repair in Louisiana
A plumbing problem isn't always going to wait for normal business hours. But neither do we! At we keep a fully equipped and expertly trained team of certified plumbers on hand and ready to serve at all hours. The moment you notice something is off or that water is pooling in your home you can contact . We'll have a service expert on the way to help in minutes, giving you the peace of mind and quality of service you deserve. Whether you need plumbing repair on the weekend or in the middle of the night, we're the team you can trust to have your back no matter what.
Dealing with a plumbing emergency? Don't wait! Call now for emergency plumbing repair in Baton Rouge and New Orleans!
Baton Rouge and New Orleans, LA Plumbing Repair Services
When it comes to a plumbing problem you need three things: a team that can act promptly, diagnose the issue accurately, and provides repairs that get things done the first time. Our plumbing specialists have been handling repairs of all types and sizes for years. Whether it's a pipe problem or if your entire drain line system is busted we've got the chops and skills required to handle it. We strive to offer a service that meets your needs on time, on budget, and in a manner, that handles the problem for good.
Time is the most valuable asset you have when it comes to a plumbing issue. Timely detection and repairs can be the difference between a minor repair cost and a huge drain on your finances. That's why our teams work around the clock to offer services that are swift and accurate! Contact our plumbing repair experts for:
Plumbing fixture repair
Leak detection
Toilet repair
Shower repairs
Pipe repair
Slab leak repair
Frozen or burst pipe repair
Water heater repair
Sump pump repair
Garbage disposal repair
And more
Have an unusual or unique plumbing issue and not certain if we can cover your needs? Get in touch with a certified plumbing professional now at to find out!
Your Louisiana Plumbing Repair Pros
Our plumbers can handle any plumbing issues that you might come across, and can provide comprehensive maintenance so that your fixtures and pipes stay in good shape throughout the years.
Plumbing systems are made of durable materials for a good reason—the transportation of both hot and cold water under pressure, and the disposal of wastewater, requires durability! Over time, however, your piping and fixtures are exposed to a variety of issues, which can lead to serious problems if not dealt with right away. You could face leaks, clogs, or breakdowns.
Some repairs can be prevented, while others can take you by surprise. Here's a few signs that you may be in need of our Baton Rouge and New Orleans, Louisiana plumbing repair services.
Sudden Decrease in Your Water Pressure. This can happen due to work being done on your municipal water supply. However, if you weren't given a warning of this and there's no apparent reason for the pressure change, be sure to give us a call right away as you may have a clog or a break in your main water line.
Multiple Clogs. If this occurs, then you might have an issue with the main sewer line which may be blocked or otherwise damaged.
Leaking Water Heater. While hopefully this is a minor issue, it's important to note that it could be the sign of a corroded system or even too much water pressure, which can be quite dangerous if not addressed. Be sure to give our plumbers a call right away!
Should You Schedule Professional Plumbing Maintenance?
If you want to get the most out of your plumbing system and help it last as long as possible, then yes—you want to ensure it's well cared for. There is very little that homeowners can do on their own to ensure this is the case, aside from staying alert to any changes in the performance or efficiency of their plumbing system.
There are numerous advantages to having your pipes, fixtures, and any plumbing appliances checked over by a professional plumber on a routine basis. You can help reduce your need for plumbing repairs, improve the lifespan of your system, and ensure that your plumbing system is always ready to serve you when needed. Call us today for professional plumbing maintenance in Baton Rouge and New Orleans, Louisiana.
Contact for Plumbing Repair
We've been a successful plumbing contractor in Baton Rouge and New Orleans for years, offering priority services and top-of-the-line products to meet all of our clients' needs. Whether you're dealing with something big and overwhelming or small we've got the services and drive to get the repair job done right. Contact our experts today to find out why we're a trusted plumbing team that homes and businesses have been counting on for years!
Reach out to online now, or dial  to get in touch with a plumbing repair expert today!

Expires 12/31/23. Some exclusions may apply. Must mention at time of booking.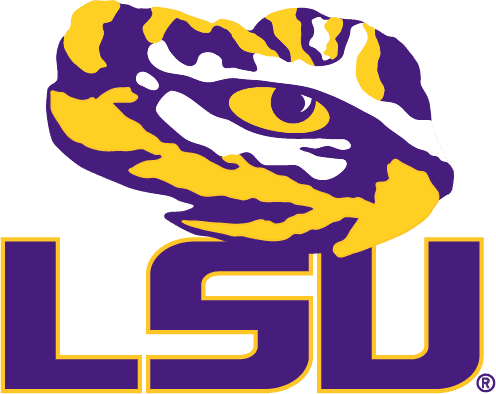 AccuTemp is a Proud Partner of LSU Athletics
Financing Options Available
At AccuTemp, we understand how important it is for your HVAC, electrical, and plumbing systems to function in your home. This is why we offer flexible financing options to help you take care of your new purchase, so you can get back to taking care of what matters most to you.
Well-maintained HVAC, electrical, and plumbing systems can save you from having to invest in costly repairs down the road. Learn more about the Star Service Plan offered by AccuTemp Services.