Includes complimentary camera inspection for all main drains. Main line with exterior access only.
Technicians Available Near
If grease and food have clogged up your kitchen drain, we can get things flowing again. Toothpaste plugging up the bathroom sink? Shower and bath drain a hairy, scary mess? Call AccuTemp HVAC, Electrical & Plumbing. We'll have your sinks, toilets, and drains clean and working like new.
Toilets can get plugged up with anything from excess toilet paper to your kid's toys. Whatever the clog, AccuTemp HVAC, Electrical & Plumbing is right for the job.
When Does a Clog Require a Professional Drain Clearing?
For some simple clogs, you may be able to clear the obstruction on your own using a plunger, plumber's snake, or a consumer product like Drano or Liquid Plumber. For tougher clogs, you may need to call in professional help from AccuTemp Services Baton Rouge, LA plumbers.
Kitchen Drains
A clogged kitchen sink is one of the most common problems we fix because the clog can build up slowly and catch the homeowner by surprise. You may notice that your kitchen sink is draining slowly after grease, food particles, dish soap and detergent form a plaque around the inner walls of your drain pipes, eventually stopping them up completely.
Our plumbing technicians will use professional equipment to clear your drain pipes without damage to your sink. And if you end up needing your faucets replaced, our team can help you with that, too.
Bathroom Sink, Shower, or Tub Drains
Shampoo and conditioner, soap residue, dirt, toothpaste, and hair are all substances that can eventually obstruct your bathroom sink, shower, or tub drains. Standing water in your shower is an indicator that your tub or shower drain is clogged. It could also be an indicator of something more serious, such as a broken pipe.
Regardless of the reason, call AccuTemp Services. Our friendly plumbing technicians will inspect and clean your drains, having them flow like new in no time.
Toilets
If a plunger or plumber's snake isn't enough to clear your toilet drain's obstruction, you will need to call a licensed plumber to handle your clogged toilet and get it flowing freely again. And before you go as far as replacing your toilet, consider giving our professional drain cleaners a call.
Whether the source of the problem is excess tissue or a curious child's toy, AccuTemp Services has the equipment and expertise to fix it quickly.

Includes complimentary camera inspection for all main drains. Main line with exterior access only.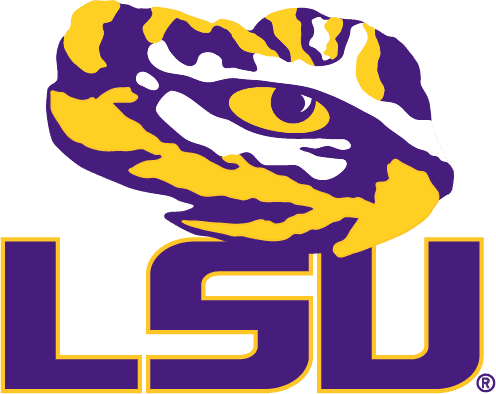 AccuTemp is a Proud Partner of LSU Athletics
Financing Options Available
At AccuTemp, we understand how important it is for your HVAC, electrical, and plumbing systems to function in your home. This is why we offer flexible financing options to help you take care of your new purchase, so you can get back to taking care of what matters most to you.
Well-maintained HVAC, electrical, and plumbing systems can save you from having to invest in costly repairs down the road. Learn more about the Star Service Plan offered by AccuTemp Services.