Trusted Heating Repair Near Baton Rouge, LA

Friends and Family Deal! Up to $4,000 Off A/C Systems PLUS Free Attic Tent!
*Select systems only while supplies last. Exclusions apply. Present coupon to your Design Consultant.
Technicians Available Near
For homes in and around Baton Rouge, Ascension Parish, Livingston Parish, and Northshore, the thermostat is an important part of the operation of an HVAC system. With an inaccurate or poorly calibrated thermostat, your HVAC system will produce either too much or too little heating or cooling. This means your home will almost never be comfortable. For this reason, it is important that you have the right thermostat installed and that it is properly maintained.
If you are ready for a new thermostat, or would like to discuss the operation of your current thermostat with one of our HVAC specialists, call AccuTemp Services today. Our service professionals in Baton Rouge, Ascension Parish, Livingston Parish, and Northshore will work closely with you to ensure your home always has ample, steady heating and cooling.
The Benefits of a New Thermostat
If you have been searching for new thermostats in Baton Rouge, LA, now is the time to stop looking and give AccuTemp a call. Modern technology provides homeowners with a number of new thermostat options, so it's best to discuss with us what you think you would like to have for your home, in advance, so that we can help you narrow down to the best decision.
Regardless of the features you are interested in, the first thing you should consider is the accuracy of your thermostat. Older, mechanical thermostats are only accurate within a few degrees of the temperature setting you choose. Newer, digital thermostats, however, can be made accurate within 0.5 degrees depending on the HVAC system and air handler you have installed. Many new thermostats are also wireless as well as battery-operated, allowing you to move the thermostat to whichever room you are in in your home.
Preventive air conditioning repair and maintenance in Baton Rouge, Ascension Parish, Livingston Parish, and Northshore will keep your HVAC system running like new for longer, reduce the need for unexpected repairs and prolong the life of every component in the system. You save money almost immediately by having a programmable thermostat. Not only, that but you will have peace of mind knowing that your HVAC system will work when you need it to – whether the temperature drops below freezing, or rises above 90 degrees.
Maintenance of Your Existing Thermostat
It's important that homes in Baton Rouge, Ascension Parish, Livingston Parish, and Northshore have their existing thermostats serviced on a regular basis. This can be done during a routine heating or cooling maintenance visit, or it can be done as a standalone maintenance call. Either way, thermostat service should be completed every year to test the accuracy of each thermostat in your home.
We recommend you check your thermostats periodically for accuracy as thermostat issues aren't just issues of comfort, but of energy efficiency. If your thermostat is malfunctioning, thermostat repairs are available so long as the problem is small and the issue can be fixed in a single visit. Sometimes they can be recalibrated. Other times, it is best to replace the thermostat with a newer, more efficient model that matches the specific needs of your home.
If your thermostats are significantly inaccurate, malfunctioning or appear to not be working at all, call AccuTemp for service and one of our HVAC experts will check for problems.
Whatever you need from your thermostat in Baton Rouge, Ascension Parish, Livingston Parish, and NorthshoreBaton Rouge, LA, AccuTemp Services is here for you. Our professionally trained technicians are available for installation, maintenance or repair of the thermostats in your home, and will ensure you have everything you need to stay comfortable without it costing a fortune.

Heating System Install for as Low as $35/mo + Free Proposal
As low as $35/mo. Price may be higher depdneding upon system. Call for Conditions & Restrictions / Present Coupon at Time of Service / Not Available to Combine with Other Offers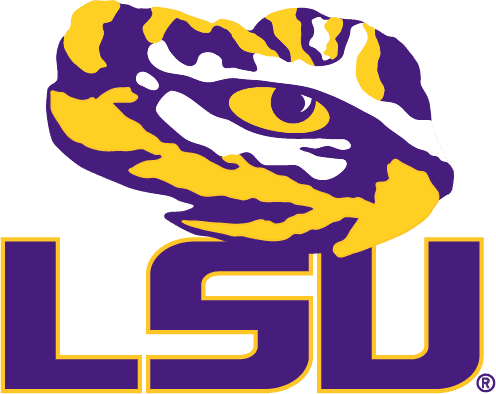 AccuTemp is a Proud Partner of LSU Athletics
Financing Options Available
At AccuTemp, we understand how important it is for your HVAC, electrical, and plumbing systems to function in your home. This is why we offer flexible financing options to help you take care of your new purchase, so you can get back to taking care of what matters most to you.
Well-maintained HVAC, electrical, and plumbing systems can save you from having to invest in costly repairs down the road. Learn more about the Star Service Plan offered by AccuTemp Services.