Baton Rouge, LA Gas Piping
Trusted Gas Piping Near Baton Rouge, LA

$200 off a New Water Heater!
Expires 9/30/23. Some exclusions may apply. Must mention at time of booking.
Technicians Available Near
Baton Rouge, LA Gas Piping
There are a number of appliances on the market that depend on natural gas in order to operate. This reliance on gas is something that is often taken for granted by homeowners throughout the area, but this doesn't negate the fact that fuel has to come from somewhere. This means that if you want to make use of natural gas in your home, you want to invest in professional gas piping services from the plumbing pros you can trust.
The staff at AccuTemp HVAC, Electrical & Plumbing is here and ready to help! We provide a full range of gas line services and have been in business for over 70 years. We'll ensure that no matter what your gas needs are, you get the right solution. Contact our team today to schedule an appointment with one of our highly skilled and trained expert plumbers.
The Importance of Natural Gas
In some homes, electricity is the only option as that home may not have access to the city's main natural gas line. But for homes that do have access to natural gas, this fuel is essential to the operation of many appliances. For instance:
Stoves and Ovens: Electrical variations do exist, but the majority of stovetops and ovens in kitchens throughout the country rely on natural gas to provide heat. Chances are, you need natural gas in your home to be able to cook.
Furnaces: Just like standard stoves and ovens, furnaces have been mostly powered by natural gas, whenever possible. Electrical furnaces are another great option, but they aren't as popular as their gas–burning counterparts—particularly since it is more expensive to pay for electricity from month to month.
Fireplaces: Gas fireplaces have increased in popularity, as many Baton Rouge, LA homeowners like to have the aesthetic of a fire without the maintenance associated with wood burning. Gas fireplaces rely on the safe and effective use of gas piping just like any other gas–burning system in your home.
Only Trust Professionals for Your Gas Piping Services
There are a number of small home projects that can be classified as "do–it–yourself" endeavors. Installing and maintaining a gas line, however, is not one of them. Handling natural gas can be very dangerous if you don't know what you're doing. Serious injury and property damage are both very real risks if even the smallest mistake is made.
For this reason, most cities throughout the country, including Baton Rouge, have made it illegal to manage natural gas without the right permits and qualifications. If not for the law, it's important to trust only a professional for your own safety.
Contact Us for Your Gas Piping Needs
AccuTemp Services offers comprehensive gas piping services. If you need service of any kind—from installation or replacement to repairs or maintenance—we are here to help. Let us handle your gas lines, and we'll ensure that everything goes as smoothly and safely as possible.
Our expert plumber have years of experience with installing and servicing these systems throughout Baton Rouge, LA. When you hire our team to work in your home, you'll know it's in good hands. Contact us today to schedule an appointment to discuss your gas piping needs.

$200 off a New Water Heater!
Expires 9/30/23. Some exclusions may apply. Must mention at time of booking.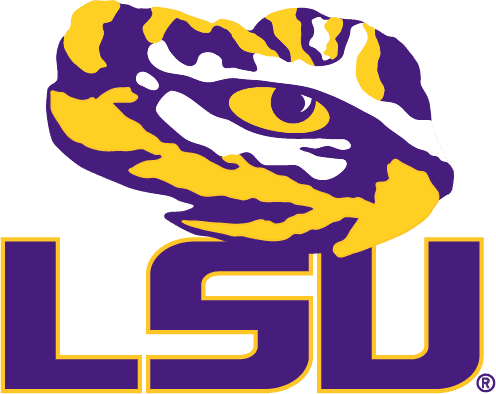 AccuTemp is a Proud Partner of LSU Athletics
Financing Options Available
At AccuTemp, we understand how important it is for your HVAC, electrical, and plumbing systems to function in your home. This is why we offer flexible financing options to help you take care of your new purchase, so you can get back to taking care of what matters most to you.
Well-maintained HVAC, electrical, and plumbing systems can save you from having to invest in costly repairs down the road. Learn more about the Star Service Plan offered by AccuTemp Services.