Air Conditioning Repair in Baton Rouge, Louisiana
Trusted Cooling Repair Near Baton Rouge, LA

AC Clearance: New A/C for as low as $106/month!
Expires 10/31/23. Select systems only. Exclusions apply. Present coupon to your Design Consultant.
Technicians Available Near
Air Conditioning Repair in Baton Rouge, Louisiana
Air conditioning units are one of the more expensive appliances on your property, and a little maintenance can extend their life expectancy from ten years to 15 or more. That's why we highly recommend regular AC maintenance to help prevent any major repairs or breakdowns. Our Star Service Plan includes two annual HVAC maintenance and inspection visits to help make sure your AC unit is taken care of. 
When you have a trusted professional technician servicing your air conditioner, you can feel assured that your AC will last another season. Our technicians are certified by N.A.T.E. and undergo training that gives them the experience they need to repair any air conditioning brand or model in Baton Rouge. 
Should your AC give out, our air conditioning repair and maintenance technicians are on call 24/7 for emergency AC repair service in Baton Rouge and surrounding areas. We can also make regular AC repair appointments for almost any day of the week. 
Common Signs Your Air Conditioner Isn't Working Properly
Are you suspicious that your air conditioner isn't running the way it should? Here are a few signs that your air conditioner is in need of repair:
Reduction of Cooling Capacity:

If your AC unit is no longer outputting the cold air it used to, leaving the house unevenly cooled, it is time for repairs. Warm air may come through the vents, or the vents are putting out limited airflow.



Loud Noises:

Any loud noises like grinding, banging, whistling, or rattling from the air conditioner are good signs your unit needs repairs.



Spike in Electric Bill:

If you see a significant spike in your energy bill, it could be due to your AC unit running incredibly inefficiently.



Frequent Cycles:

If your AC turns on and off frequently, it likely needs repair. Air conditioners should undergo a fairly routine cooling cycle, even on hot summer days.



High Humidity:

Spring and summer always bring sticky weather, and Baton Rouge ranks as the fifth most humid city in the country. Your AC should work to get humidity levels down at least some. If you cannot tell any difference between the inside and outside humidity levels, the AC may have a problem. A

whole-house dehumidifier

, however, is much more efficient at removing water from the air than an air-conditioner.



Water Leaks:

Air conditioners use refrigerant to cool the air, producing condensation. Neither of these should be forming liquid pools around your unit.



Foul Odors:

If you notice unpleasant smells running through your vents, a quick maintenance visit may be in order. If the source of the odor isn't apparent after all the standard maintenance checks, the additional measure of

UV lights

to kill microbial growth in your HVAC system is a great option.
If you notice any of these signs, it's time to get a certified technician to inspect or repair the AC unit in Baton Rouge, Louisiana. Schedule an appointment with us today.

AC Clearance: New A/C for as low as $106/month!
Expires 10/31/23. Select systems only. Exclusions apply. Present coupon to your Design Consultant.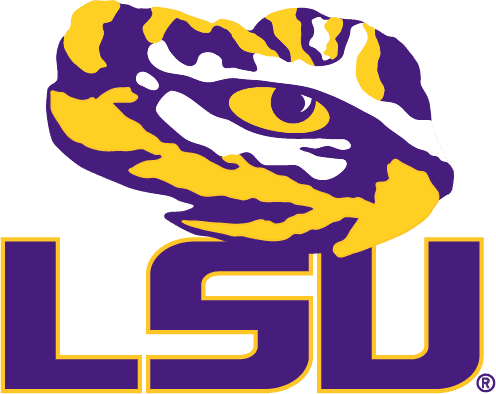 AccuTemp is a Proud Partner of LSU Athletics
Financing Options Available
At AccuTemp, we understand how important it is for your HVAC, electrical, and plumbing systems to function in your home. This is why we offer flexible financing options to help you take care of your new purchase, so you can get back to taking care of what matters most to you.
Well-maintained HVAC, electrical, and plumbing systems can save you from having to invest in costly repairs down the road. Learn more about the Star Service Plan offered by AccuTemp Services.