Pipe Repair & Replacement in Indianapolis & the Surrounding Areas
Trusted Pipe Repair & Replacement Near Baton Rouge, LA

$200 off a New Water Heater!
Expires 9/30/23. Some exclusions may apply. Must mention at time of booking.
Technicians Available Near
Pipe Repair & Replacement in Indianapolis & the Surrounding Areas
Plumbing issues can be one of the most stressful and frustrating home problems you can encounter. Even a simple leak can do loads of damage, meaning when you encounter a need for repair and replacement services, you require professionals who can act decisively and provide complete and comprehensive solutions. And, ideally, you want experts who aren't going to gouge you for the privilege! At , our certified plumbers make getting the pipe repair and replacement services your system needs a breeze.
We've been serving the outskirts of for decades! Whether you're in , we're the plumbing specialists you can turn to when you need fast and reliable services. No problem is too large, and nothing is too small, either – so when you need pipe repair and replacement in the area, you know who you can trust.
Looking for pipe repair or replacement, or do you require certified plumbing professionals to troubleshoot your current plumbing issues? Contact online or call us today, and we'll take care of your plumbing project quickly and accurately!
24-Hour Plumbing Service
Our plumbers know that problems are never polite. Whether we're talking about a frozen or burst pipe, a pipe leak, or a drain line complication, plumbing issues can crop up at any time. That's why our certified and licensed Baton Rouge plumbers are always available. No matter rain or shine, date or time, we're the experts you can count on in a pinch.
Dealing with a plumbing emergency? Call (225) 238-8495 now to contact our emergency pipe repair experts! Our top-rated plumbing professionals are available 24-hours per day.
Baton Rouge Pipe Repair Services
The problems with a damaged pipe can be fairly complex. Not only is your plumbing now at risk, but your property is exposed to possible water damage. You require a team that can assess your pipe repair needs and offers you a solution that gets the job done right, and quickly. AccuTemp will provide a cost-effective repair for your damaged pipes.
We can accurately locate the issue and recommend the ideal course of action to set things right in your home or property. Before these issues cause damage, reach out to us any time to provide complete quality pipe repair services if you notice:
Persistent dripping sounds when water is off
Signs of water damage along walls, flooring, or ceilings
Foundation cracks
Pooling water in unusual places, such as basements or in utility rooms
Foul sewer odors in the home
Noticeably higher water bills
Not sure if you need pipe repairs? Our inspection teams can identify the problems that your home's plumbing is having. Get in touch with us with any questions or to schedule a plumbing inspection today!
Water Line Installation and Repair
Over several years, the pipes that carry your home's water supply throughout your home can become corroded, leak and even burst. If you're having issues with your water line pipes, our plumbers can cut and remove the section of the damaged pipe and replace it to ensure the pipes are in good working order.
Sewer Line Replacement and Repairs
The sewer lines in your home are an essential part of your Baton Rouge home's plumbing system. Over time, sewer lines can become broken or blocked, and you'll need sewer line replacement or repairs. Problems with your sewer line can lead to a plumbing emergency. Here are some signs to look out for that indicate you need sewer lines need to be repaired or replaced:
Sewer odors
Sewer backup and blockages
Slow draining
Mold or mildew from water damage
Cracks on your home's walls, ceilings, or foundation
Low water levels
Pipe Replacement in LA
Repair, unfortunately, isn't always an option, or sometimes it might not be enough all on its own. In these times, pipe replacement is in order, and we have you covered there, too. Our pipe replacement service teams can assess the issue at hand and recommend the best course of action. If it's deemed necessary to replace a pipe or pipe system, we can perform the job easily while also minimizing the impact such a task can have on your home.
We offer the replacement services you deserve, leaving behind no mess or stress so you can get back to normalcy in your home as soon as possible.
Contact AccuTemp Services for Pipe Repairs in Baton Rouge, LA
Whether it's PVC, PEX, copper pipe, or cast-iron, we've seen and handled it all. Our plumbing pros are certified and licensed, offering you all of the advantages of working with a team that puts your needs and comfort first. When you want a team with over 30 years of experience and training to handle your pipe service needs, you want AccuTemp! It won't take you long to find out why we have the best customer service in the Baton Rouge area.
Aside from plumbing pipe repair and replacement, AccuTemp offers a full array of services for your home, including:
Water heater repair, replacement, and new installation services
Plumbing fixtures
Drain cleaning
Leak detection
Garbage disposal repair
Water softener repair and installation
Call us, or reach out to us online today to find out more about our pipe and plumbing services, or call (225) 238-8495 to get in touch with a Baton Rouge area plumber near you.

$200 off a New Water Heater!
Expires 9/30/23. Some exclusions may apply. Must mention at time of booking.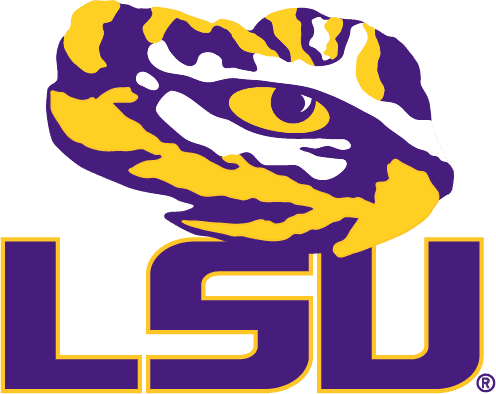 AccuTemp is a Proud Partner of LSU Athletics
Financing Options Available
At AccuTemp, we understand how important it is for your HVAC, electrical, and plumbing systems to function in your home. This is why we offer flexible financing options to help you take care of your new purchase, so you can get back to taking care of what matters most to you.
Well-maintained HVAC, electrical, and plumbing systems can save you from having to invest in costly repairs down the road. Learn more about the Star Service Plan offered by AccuTemp Services.